The ISU WordPress theme has a built-in image carousel that can be accessed by using a shortcode in your page or post content.
The shortcode would appear like so:
 [ isu_carousel ids="0001, 0002, 0003" ] ... be sure to remove the extra spaces around [ ] if copying this example 
The id numbers referenced in this shortcode are assigned by WordPress to images when they are uploaded to the media library. See screenshot below….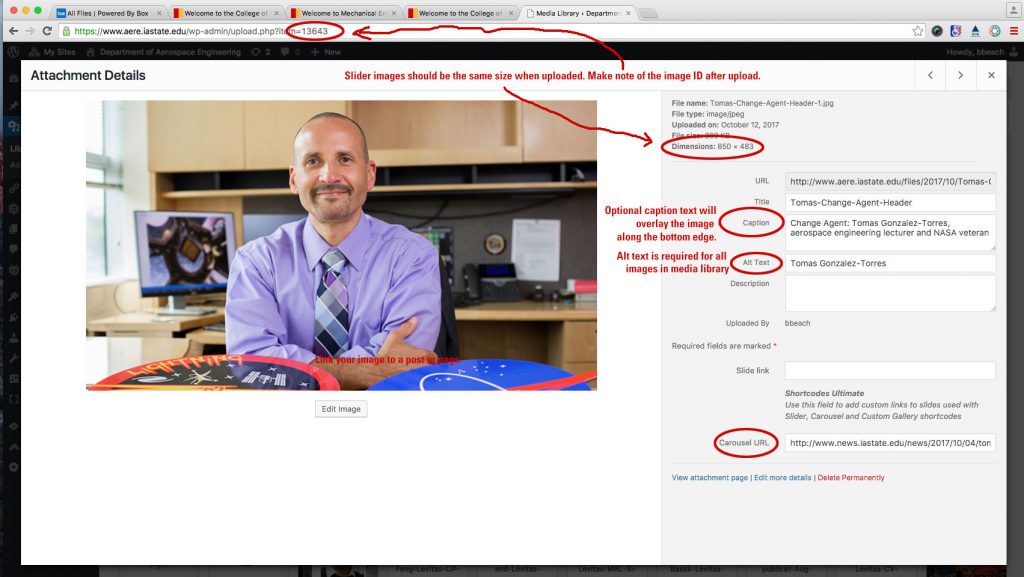 Slider captions appear like the screenshot below…